So a brief summary
The city council voted to withdraw the referendum because reasons
The school board decided to hire lawyers, finally, because it was the right thing to do
The OGC told them to cease and desist because of incompetency
And now the school board has said, not so fast you don't tell us what to do.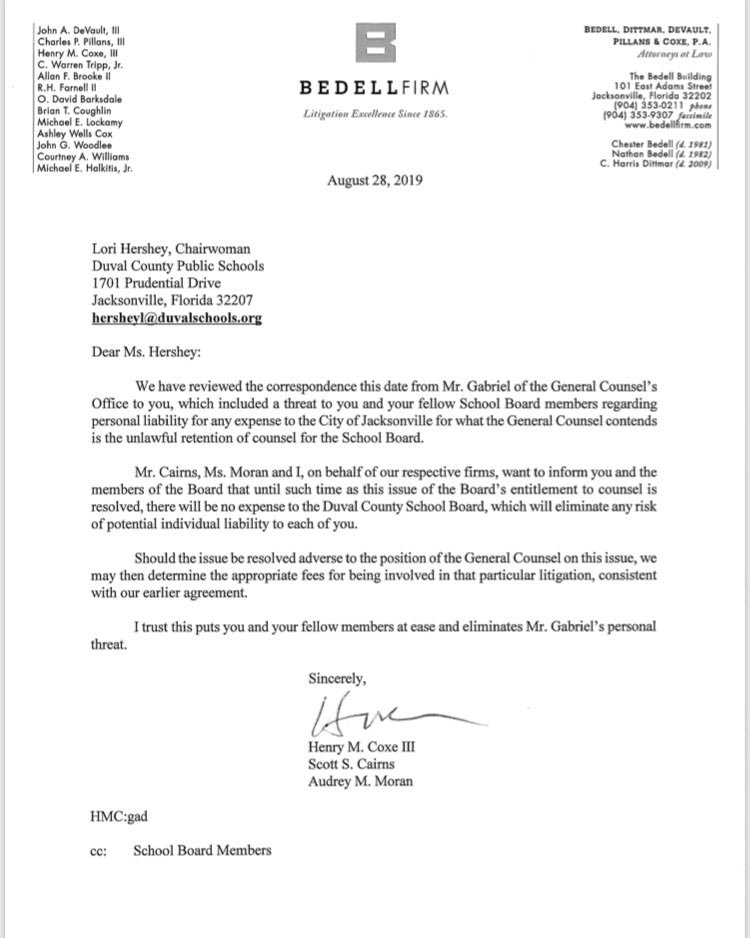 I think this is long overdue but at the same time greatly appreciated.


And I have to say I am loving this new woke Grymes as well.


From the Times Union,


"We're in this position because we've been trying to do the right thing," School Board member Cheryl Grymes said. "It's time for us to put our big pants on."


https://www.jacksonville.com/news/20190828/duval-school-board-wont-take-no-on-sales-tax-hires-legal-team
The City Council had to know this day was coming. They have given the city a black eye I hope we don't soon forget.